I'm not one who has necessarily left the church, but I am nowhere near as involved as I used to be and it's because of a lot of the reasons listed here. It's refreshing to know that so many others feel the same.
CNN Belief Blog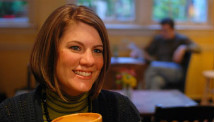 Opinion by Rachel Held Evans, Special to CNN
(CNN)— At 32, I barely qualify as a millennial.
I wrote my first essay with a pen and paper, but by the time I graduated from college, I owned a cell phone and used Google as a verb.
I still remember the home phone numbers of my old high school friends, but don't ask me to recite my husband's without checking my contacts first.
I own mix tapes that include selections from Nirvana and Pearl Jam, but I've never planned a trip without Travelocity.
Despite having one foot in Generation X, I tend to identify most strongly with the attitudes and the ethos of the millennial generation, and because of this, I'm often asked to speak to my fellow evangelical leaders about why millennials are leaving the church.
View original post 629 more words